Contact Us
Thanks for generous support from Farm Credit.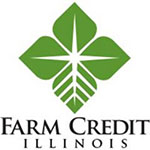 October
Please view this ATTRA video https://attra.ncat.org/webinars/finance.php before your October class.
The video lasts about 52 minutes and has 7 the worksheets below for you to use. You will need to sign in with your name and email to view the video.

Worksheet #1: Why Do You Want to Farm? What Are Your Goals? [PDF/395K]
Worksheet #2: Determining Your Skills and Resources [PDF/291K]
This worksheet will help you assess your skills or resources in areas which are important to operating a farm.
Worksheet #3: Sample Projection of Cash Flow from Operations [PDF/144K]
An example from Nana Louie farm.
Worksheet #4: Income Statement and Balance Sheet templates [PDF/64K]
Worksheet #5: An Example Sales Log [PDF/65K]
For tracking total sales by venue, not by crop.
Worksheet #6: An Example Expense Log [PDF/64K]
Worksheet #7: IRS Schedule F: Profit or Loss From Farming [PDF/95K]